Carpet
Find a fresh approach to carpet at Creative Floors. We are constantly bringing in new collections of different styles, patterns and color pallets.
We thoughtfully hand pick each selection in our showroom from a variety of manufacturers based on today's trends in design, with options to fit any budget. We offer both natural fibers and synthetic options, and provide expert installers. Our high standards guarantee the job will be done beautifully, and we ensure the entire process will be easy for you from start to finish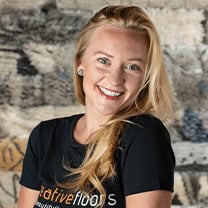 Contact Creative Floors for a Custom Carpet Estimate Today
We know that finding what you want can be hard. Let us help you make all the right decisions the first time! Call to make an appointment today.
At Creative Floors, we offer a 100% satisfaction guarantee on all our products. You can be confident in choosing one of our sleek, stylish carpeting solutions for your mountain home or business. We also ship custom orders and rugs nationwide.
Ready to start your next project? Our team can provide you with a custom estimate. Submit our contact form and we will get back to you shortly.
Make an appointment
How Our Process Works
Creative Floors is your full-service custom carpet and flooring center, handling your project from the beginning design stages until the final installation.
First is the design stage where you begin to visualize your carpet project as a whole. Next comes the decision stage where you get to work with one of our flooring experts in our showroom. You'll learn more about your options and create a color scheme for your space. If you can't visit our showroom, we can ship samples of our carpets nationwide so you can view the texture and color and narrow down your options.
Then, we make it all happen. We perform a thorough evaluation of the space in your home or business, then professionally install your new carpeting. Our team takes care of everything so you can enjoy a luxurious new space. If you need to store your materials prior to installation, we are happy to do so for you.
Why Install Carpet in Your Home or Commercial Space?
Installing carpet in your home or business instantly updates the look and adds a warm, cozy feel. Carpeting works well in all types of rooms — even high-traffic areas — and offers a luxurious backdrop that complements a variety of styles. There are almost endless options to choose from, so you are sure to find the best type of carpet for your unique space.
One of the first decisions to make is which type of carpet you'd like to install. There are five main types of carpeting — textured, plush, loop, pattern and frieze. Carpets also come in a variety of materials ranging from nylon to wool to polyester.
In our boutique flooring showroom, you'll find only top-quality carpeting from the finest brands. Our team will work with you to help brainstorm your options, create a design concept and find the best interior carpet for your space.
Full-Service Carpet Design and Installation Services
We provide home and business owners throughout Denver, Edwards and Vail with complete custom flooring services. Our team of professionals handles everything for you, from custom design to installation. We can help you find the carpet solutions — ranging from residential stair runners to commercial carpet — that fit both your style and budget. Browse our portfolio for a sample of custom projects we've completed.
Contact Our Team
Get in touch with our experienced carpeting professionals today. Make a call or submit a quick contact form!
Get Started