Reclaimed Floors & Walls
Rustic Wood Boards For Sale
Unlike most of the options out there, our barn board is truly reclaimed board from the sides of barns. Creative Floors has an exclusive relationship with one of the nation's largest reclaimed flooring and wallboard suppliers. All of our boards are kiln dried, de-nailed and defected.
Reclaimed barn wood flooring and wall cladding create the ultimate mountain style adding texture. Creative Floors offers a variety of widths, colors & finishes in our truly reclaimed barn board flooring. Come see our barn board for sale or get in touch with our team online.
Barn Board Flooring and Walls
Our boards are milled to consistent thickness standards in our factory, making installation a breeze. We provide you with the option to have the boards shiplapped or with a straight edge detail. There is a lot of "fake" barn board on the market that can look nice in a small sample chip, but once installed in a large application, it can look very fake and "overdone." Our authentic materials help to give a room extra character, or add some intimacy to a large space.
We are here to help
We know that finding what you want can be hard. Let us help you make all the right decisions the first time! Call to make an appointment today.
Make an Appointment
Reclaimed Walls and Floors in the Vail Valley, CO
Reclaimed wood flooring and wall cladding create the ultimate mountain style adding texture. Creative Floors offers a variety of widths, colors & finishes in our truly reclaimed barn board and flooring.
Our Collection of Reclaimed Barn Board for Sale
Creative Floors offers luxury reclaimed barn board that is suitable for walls and floors inside your home or commercial business. As a boutique flooring company, we are dedicated to providing custom hardwood solutions that fit a wide range of styles and budgets. With our extensive collection of reclaimed wood, you'll be able to browse both wall and floor solutions that will deliver a unique, natural touch.
Why Choose Creative Floors for Reclaimed Wood and Barn Wood Boards?
At Creative Floors, our team is dedicated to helping you find the reclaimed barn board you need to transform your home or business into a stylish, character-filled space. Whether you prefer light or dark woods, evenly cut or random plank widths, you'll find an extensive collection of reclaimed wood online and in our Edwards showroom from the top brands we know and trust. Plus, your flooring options won't be limited. Every flooring solution we offer can be customized to meet your specific needs.
We want you to experience a simple and stress-free flooring process from start to finish, which is why we have set ourselves apart as a one-stop flooring shop. We don't just offer a wide variety of flooring options to choose from — we also have a full installation team ready to bring your vision to life.
Our Design and Installation Process for Reclaimed Hardwood
We help homeowners and businesses transform their spaces with reclaimed wall panels, accent walls and wood walls. Our talented designers and professional installation team have successfully completed a variety of reclaimed wood projects ranging from sleek and sophisticated to classic and cozy.
No matter your needs and personal style, we can help you achieve your goals and get your project done the right way with our simple three-step process:
Design: During this stage, we'll work with you in our showroom or remotely to narrow down your options and come up with a reclaimed wall or floor design plan.
Decide: Together, we will explore all your options and help you decide which reclaimed barn board solution will work best in your space.
Make It Happen: After you've chosen your reclaimed hardwood and signed the bid, our team will coordinate the installation and then make it happen. By carefully measuring and evaluating your space, we ensure every step is done right.
Contact Us for Reclaimed Hardwood Design and Installation in Edwards, CO
Creative Floors is proud to serve local homeowners and businesses throughout Vail, Denver and Edwards, CO with our reclaimed hardwood flooring solutions. Plus, we offer nationwide shipping on all orders. Regardless of which reclaimed wall or flooring solution you choose, we stand behind all of our products and services and offer a 100% satisfaction guarantee.
If you are ready to get started, get in touch with our team today and let us know which reclaimed hardwood flooring is your favorite. We look forward to helping you transform your space with our reclaimed barn wood boards.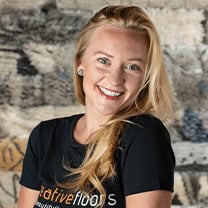 Let Us Help You
Call to make an appointment today or fill out a super quick contact form! We are excited to bring your reclaimed flooring vision to life.
Get In Touch