Upgrade Your Flooring in Vail, Edwards, Eagle and Avon, CO
At Creative Floors, we realize that flooring is vital to express a distinct style and achieve max comfort in any space. When you're deciding on new wood or carpet flooring or rugs for your home or commercial space, you'll likely consider how you want your rooms to feel.
Our friendly team will help you make the best design choices to match your space's aesthetic.
Whether it's the comfiest rug for your home's entryway or durable rustic wood flooring for your office space, we'll help you design and install the perfect floor for your style and budget preferences. Learn more about the Creative Floors process and our wide selection of wood and carpet floors and rugs for your unique space.
Easy and Expert Design and Installation Process
We want you to feel at ease and inspired when choosing a custom floor design from Creative Floors. For a one-stop shop floor shopping experience, our team works alongside you every step of the way from start to finish. Our designers and installation team help you implement the ideal flooring for your space.
Our three-step process includes:
Design: We find joy in every flooring project we take on, and we want to inspire you to choose the best flooring for your stylistic needs. We'll help you best imagine your space to decide on unique and intriguing custom flooring designs when you come to us. We invite you to visit our showroom to speak with our expert design professionals or contact us online to work with us remotely.
Decide: Next, we'll help you narrow your flooring options and decide on a design that matches your budget preferences and your room's style. We'll then provide you with a bid for approval.
Make it happen: All that's left is to install your new flooring! The Creative Floors installation team will handle the work to make it all come together. We'll evaluate your space in person and coordinate installation services at your convenience. We also store flooring materials for as long as you need us to before delivering them to you.
At Creative Floors in Vail, Colorado, our process to design and install flooring is easy and rewarding whether you're looking for wood or carpet options or area rugs.
Fantastic Flooring Portfolio Spanning Eagle County 
We've designed and installed flooring all over Eagle County, including, Beaver Creek, Vail, Avon, Edwards and more! When you work with Creative Floors, you can choose from several charming flooring options at reasonable prices. Our styles are sure to impress guests in your home or commercial space, and we have hundreds of samples at our showroom so you can test out flooring before making a purchase.
We showcase area rugs, carpets and wood flooring for purchase in-store and online. You'll easily find something unique for your space. Check out our portfolio of custom wood floor, carpet and rug projects we've taken on for various clients.
Gorgeous and Robust Wood 
At Creative Floors, we work with manufacturers to provide premium wood floors that last. We curate wood flooring projects using high-quality materials for a robust look and finish.
Our project at the Beaver Creek Chalet showcases custom, wide plank oak wood. For a peaceful and sophisticated vibe, this homeowner designed custom textured gray wood to give the home a soothing vibe.
In Wildridge, we helped our clients design warm and contemporary wood flooring for their house in our classic Naples style. We finished the custom wood with a natural UV oil for a solid finish to keep it fresh for years.
Another exciting project is our wood floor design for Remedy Bar in Vail, CO. Our custom plank wood in Como added a touch of luxury and warmth to their space. We finished their beautiful oak floor with natural oil to maintain its durability.
Additionally, we upgraded our client's flooring in Singletree, CO, for their recently remodeled home. We used natural oak in Sicily to create an organic and rustic look for these homeowners throughout their dining room, family room and kitchen areas.
For a high-quality wood flooring store in Vail and Edwards, CO, choose Creative Floors.
Durable and High Quality Carpets
For a carpet store in Vail and Edward, CO, shop at Creative Floors for various styles, colors and patterns to complement your room and provide peak comfort for yourself and your guests.
We have textured, plush, loop and frieze patterns with several materials, from nylon to wool and polyester. Our natural fibers and synthetic options provide an exceptional look for your space, and our team ensures expert installation on all carpet projects.
Check out our carpet project for a ski condo in Bachelor Gulch. We helped these homeowners with their newly remodeled ski-in and ski-out home to brighten and update its aesthetic. We ensured each flooring style complemented the space and ran together for a fluid look. Our Cornerstone carpet in Peak provides a warm and luxe feel for all who enter this cozy condo. With us, you too can design and install a custom look for your home or commercial space.
Soft and Exquisite Area Rugs
When you buy area rugs from Creative Floors for your space in Eagle County, CO, you experience a fun and rewarding process to narrow down the best rug for your space. Whether your rug will be a room centerpiece or a small accent piece, we're bound to have something to match your style.
Our exclusive relationship with weavers and rug lines from all over the world ensures a wide selection of exquisite area rugs. Choose from handwoven, hand-knotted styles and wool, sisal or silk materials made to last. We continually change our designs to match current trends and colors and provide rugs in various shapes and sizes.
Shop Moroccan designs for a bohemian style, such as our Lincoln area rug, or choose a modern mountain rug to complement a rustic aesthetic.
If you want something clean and simple, our neutral rugs provide the perfect backdrop for your furniture. For example, our Jetty rug is hand-loomed in ivory silk for a minimalist aura to complement any space.
Explore our custom area rugs at this retreat in Cordillera. Our soft rugs ensured a warm, layered and welcoming feeling for all. Get custom area rugs online or in-store from your one-stop shop for flooring near Avon, CO.
Visit Our Showroom in Edwards for Your Flooring Needs
We invite you to visit our inspiring and refreshing showroom in Vail Valley, CO. You'll be encouraged to choose from hundreds of wood and rug samples to custom-design your room.
Creative Floors will help you design and decide on the right floor for your home or commercial space with your budget and style preferences in mind. Our start-to-finish process makes us an excellent choice for your project, and we provide after-care products for long-lasting materials that shine.
Visit our showroom for exceptional flooring in Vail, Edwards, Eagle and Avon, CO, or contact us today!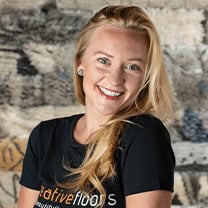 we are here to help
We know that finding what you want can be hard. Let us help you make all the right decisions the first time! Call to make an appointment today.
make an appointment